Redapt BD-U series breather drains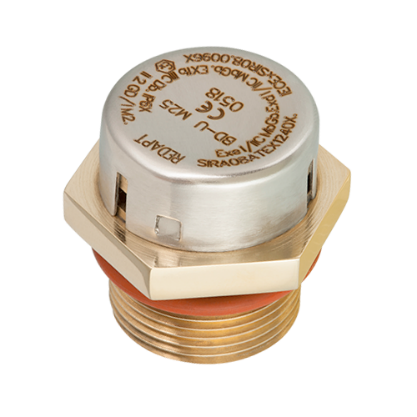 Redapt DP-E Exe breather drains for hazardous areas
Redapt BD-U series of Exd "Flameproof" and Exe "Increased Safety" breather drains has a primary function of effectively draining any water present within the enclosure.
Alongside draining water, it also allows air in the enclosure to breathe with the surrounding atmosphere, minimizing moisture build-up; preventing condensation and potential damage to sensitive electric/electronic equipment housed within.
Approved to the latest international standards, Redapt explosion-proof breather drains can be supplied with ATEX and IECEx hazardous area certificates.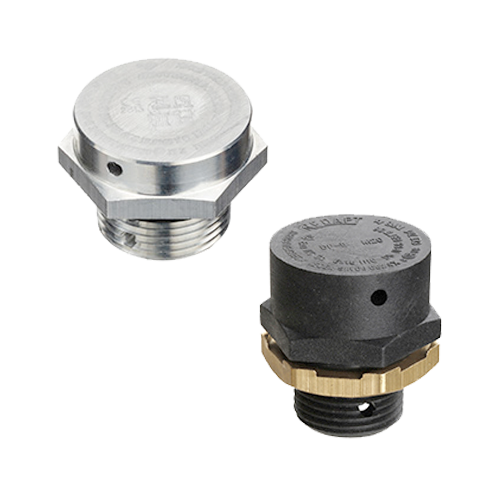 Redapt DP-E Exe breather drains for hazardous areas
Redapt DP-E series of Exe breather drains provide a method of preventing moisture build-up within a hazardous area approved enclosure whilst ensuring the integrity and Ex approval of the installation