Active Floating Caliper Brakes
EMB-STOP® active, electrically applied floating caliper brakes
The active brakes and brake systems EMB-STOP are electrically applied floating caliper brakes convincing by their high degree of reliability and flexibility. They are the flexible and clean solution for a severely long operating period with low operating expenses and maximum safety of the plant. 
The EMB-STOP active disk brakes are solid industrial brakes mainly used as a holding brake, parking brake and maintenance brake. The electrical shaft brake is in a position to keep the plant without energy on numerous applications.
The following is the benefit towards other actively applied brakes:
When the brake is applied, it will remain applied without any further energy demand. The brake cannot be applied inadvertently during operation.
Applications of our active electrical floating caliper brake EMB-STOP:
Depending on size the EMB-STOP brakes are used as a parking brake, holding brake or maintenance brake.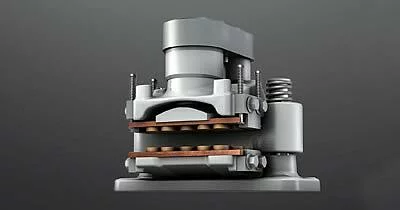 Clamping forces up to 55 kN per pad
EMB-STOP S-A-xx-F
Compact design compared to Lever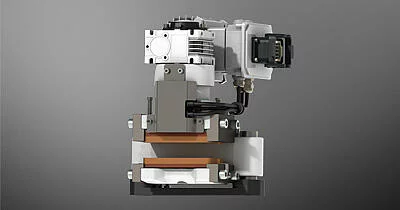 Clamping forces up to 16.5 kN per pad
EMB-STOP XS-A-xx-F
Brake for low performance ranges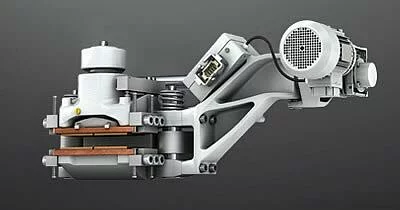 Clamping forces up to 375 kN
EMB-STOP L-A-xxx-F Lever
For high performance ranges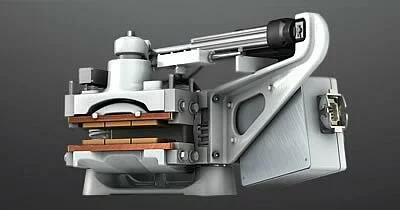 Clamping forces up to 125 kN per pad
EMB-STOP M-A-xxx-F Lever
For the average performace range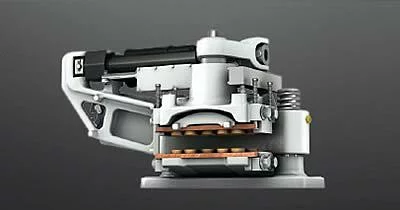 Clamping forces up to 60 kN per pad
EMB-STOP S-A-xx-F Lever
For low and average performance ranges