KTR-STOP® (passive) hydraulic, spring-operated floating caliper brakes
The passive brake KTR-STOP is a spring-operated, hydraulic floating caliper brake and has the advantage that it works without any axial forces. This prevents damage to the drive train, even if there is an incorrect setting or an error in the installation.
The application fields of our passive, spring-operated floating caliper brake KTR-STOP:
Depending on the size, the KTR-STOP brakes are used as operating brakes, stop brakes or safety brakes.
Torsionally flexible jaw couplings and pin & bush couplings offset angular, radial and axial shaft displacement within defined ranges. The elastomer dampens shock and torsional vibrations in the drive train.
Our KTR-STOP® spring-operated floating caliper brakes: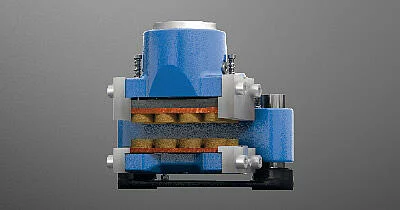 KTR-STOP® XS-xx-F
Operating brake for low-torque side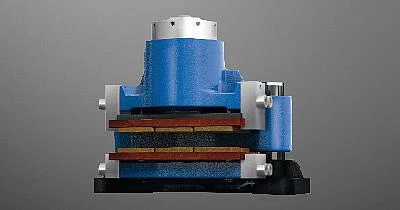 KTR-STOP® S-xx-F
Operating brake or safety brake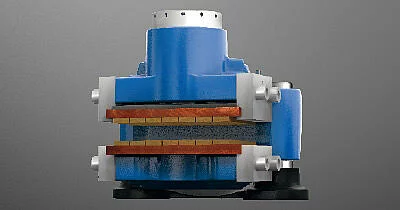 KTR-STOP® M-xxx-F
Stop brake, operating brake or safety brake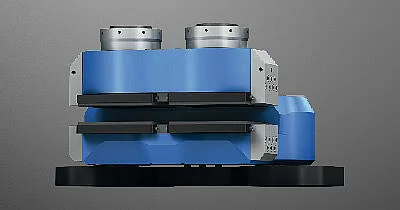 KTR-STOP® XL-xxx-F
Stop brake for high-torque side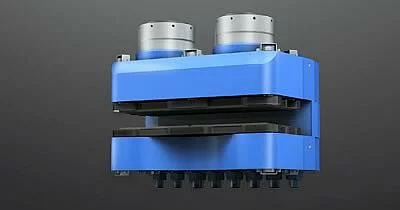 KTR-STOP® XXL-xxxx-F
Stop brake for mill applications