All-steel couplings with laminae sets made of high-strength and stainless spring steel.
The steel laminae sets were developed based on FEM calculations.
Considering the necessary displacement capacity of the steel laminae coupling, we realized the optimum shape with regard to torque transmission and torsional stiffness.
All-steel coupling / Laminae coupling
Torsionally stiff, backlash-free and maintenance-free steel laminae coupling
High displacement figures
Rated torques up to 280,000 Nm
Single-and double-cardanic types
Standard series up to a shaft diameter of 330 mm
Our steel laminae couplings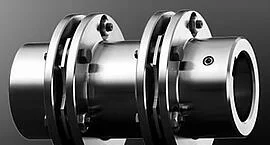 RADEX®-N steel laminae couplings
All-steel laminae coupling. The heart of the RADEX-N steel laminae coupling are the laminae sets along with their connection to hubs and spacers.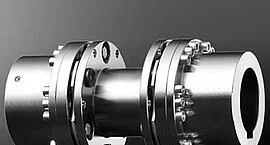 RIGIFLEX®-N Steel laminae couplings
The RIGIFLEX®-N steel laminae couplings are used wherever reliable and backlash-free torque transmission with simultaneous shaft displacement is…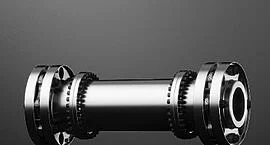 RIGIFLEX® High-performance couplings
RIGIFLEX® High-performance couplings